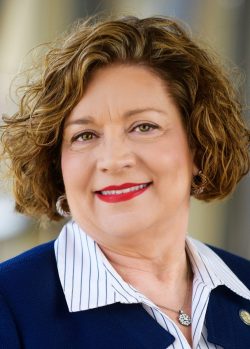 Here's a column I wrote in the Post Bulletin on April 2, 2021.

https://www.postbulletin.com/opinion/columns/sen-carla-nelson-bills-strengthen-support-for-individuals-facing-mental-health-crises
One of the most pressing issues facing us right now is the increase in unmet mental health needs, especially for students and children. These needs have been exacerbated by the COVID-19 pandemic.
For years, I have worked to improve both the quantity and quality of mental health support available to children. It has paid off. Many, if not most, children now have options to access community-based mental health services. This includes school-linked mental health services, which are interventions that improve accessibility for underinsured and uninsured children using school infrastructure.
Some youths require more intensive and specialized treatment, but there are few resources available. I am carrying a bill called the Youth ACT that will help us reach these children.
The Youth ACT provides intensive, nonresidential rehabilitative mental health services in the community for children and youth with serious mental illnesses. Specialized teams coordinate treatment for mental illness, school or employment, housing, family engagement, and physical health.
The program exists currently, but only for a narrow range of eligible youth. My bill expands eligibility to children as young as 8 and youth as old as 25.
Schizophrenia is one of the most debilitating conditions in the world. We don't yet know how to prevent it, but we do know that early interventions can dramatically reduce the severity.
One of the first signs is psychosis. The first time a person experiences it, they feel frightened, confused, distressed. It's also the most important time to see a doctor and get connected to the right treatment.
It's important to note that not everyone who experiences psychosis will develop schizophrenia. But recognizing the symptoms and intervening early can be life-changing.
I have a bill that will help us treat these first psychotic episodes. It provides grant funding to support intensive treatment for adolescents and adults experiencing or at risk of experiencing a first psychotic episode, including medication management, psychoeducation for the individual or their family, case management, employment support, education support, cognitive-behavioral approaches, social skills training, peer support, crisis planning, and stress management. In addition, it expands the program to help individuals with mood disorders and depression.
Programs like this have been successful both in Minnesota and around the country. Participants have experienced greater improvements in their symptoms, stronger relationships, and a better quality of life. They have also been more active in school and work, and have experienced more success in their treatments.
Minnesota has four of these programs already, but we need far more to provide the volume of support we need. My bill will help us create more programs across the state so we can provide more treatment and wraparound services to those in need.
Mental health is complex, yet manageable with early diagnosis and treatment. These are two common-sense ideas that will help us reach more people before they get to a point of crisis.