Senator Nelson is Minnesota Grocer's Association Legislator of the Year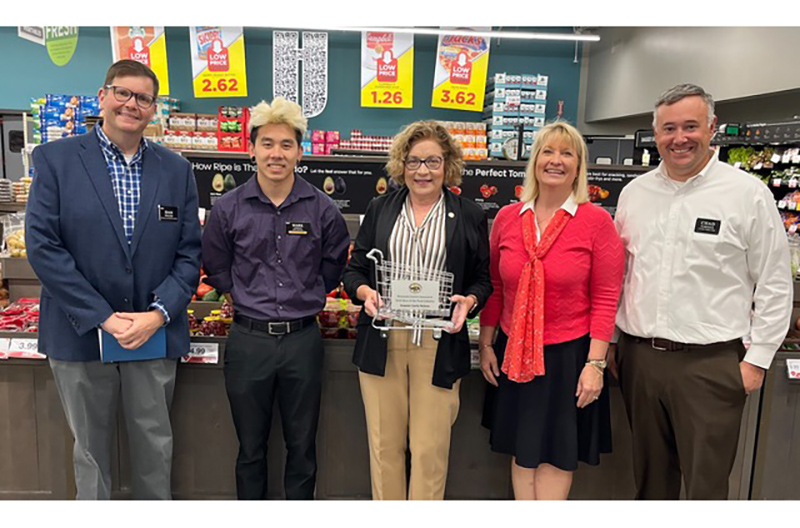 The Minnesota Grocers Association has presented its 2022 MGA Legislator of the Year award to Sen. Carla Nelson.
"Sen. Nelson has long been a champion of sensible policies that encourage economic activity and competitiveness for Minnesota businesses. As chair of the tax committee, she has shown remarkable leadership in delivering tax relief and has worked collaboratively to provide support for an industry that is facing worker shortages, supply chain challenges and the ever-increasing cost of doing business," said Jamie Pfuhl, president of the MGA. "The industry is honored to recognize Sen. Nelson for her support of main street Minnesota.